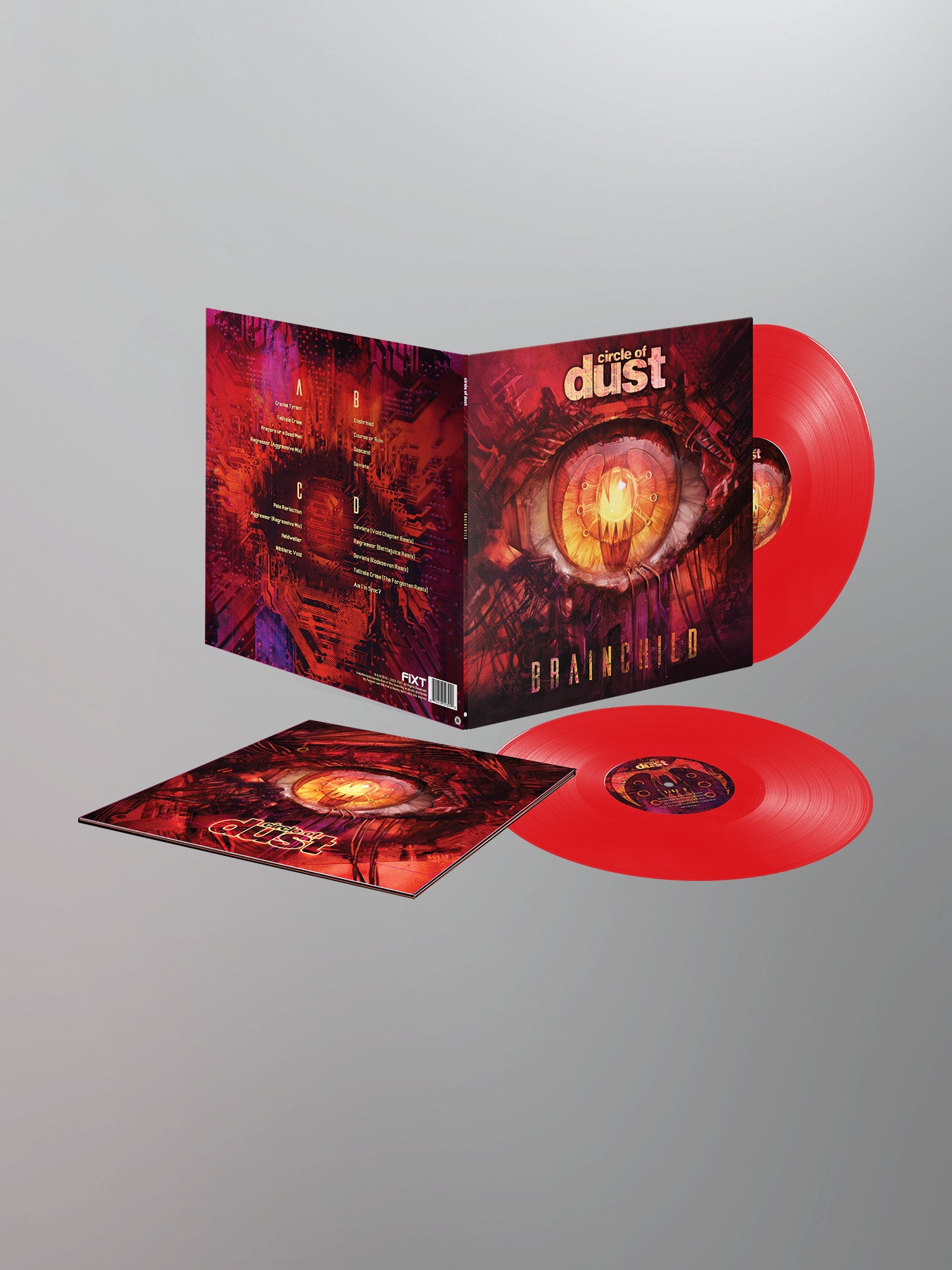 Circle of Dust - Brainchild (Remastered) [Limited Edition 2LP Vinyl]
Translation missing: en.products.product.price.regular_price
$24.99 USD
Translation missing: en.products.product.price.sale_price
$24.99 USD
Translation missing: en.products.product.price.regular_price
$32.99 USD
Circle of Dust - Brainchild (Remastered) [Limited Edition 2LP Vinyl]
Translation missing: en.products.product.price.regular_price
$24.99 USD
Translation missing: en.products.product.price.sale_price
$24.99 USD
Translation missing: en.products.product.price.regular_price
$32.99 USD
The 1994 sophomore album 'Brainchild' from Circle of Dust ushered in the continuation of Klayton's legacy before Celldweller, Scandroid & FreqGen. Now, the album returns in full force, collected, remastered and pressed on vinyl in a limited edition Blood Red color variant.
*Includes Digital Album*
We strongly suggest adding the Guide Shipping Protection to your order to protect your items against any damage that may occur during shipping. When you add Guide at checkout, you can easily file claims for lost, stolen, or damaged packages in the unfortunate case that may arise. Visit guidepro.io to learn more.
Product Features:
Double LP

Blood Red

Vinyl 
8-Page Lyric Booklet
* Please note - These are mock-up images. Actual product may vary.

Tracklist:
A1 Cranial Tyrant
A2 Telltale Crime
A3 Prayers of a Dead Man
A4 Regressor (Aggressive Mix)
B1 Enshrined
B2 Course of Ruin
B3 Descend
B4 Deviate
C1 Pale Reflection
C2 Aggressor (Regressive Mix)
C3 Heldweller
C4 Nihilistic Void
D1 Deviate (Void Chapter Remix)
D2 Regressor (Battlejuice Remix)
D3 Deviate (Kodeseven Remix)
D4 Telltale Crime (The Forgotten Remix)
D5 Am I in Sync?